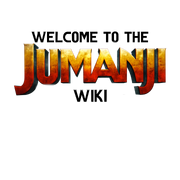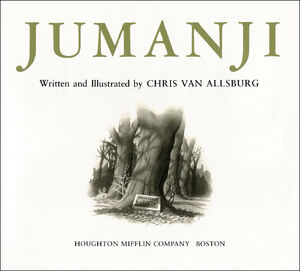 "JUMANJI" started as a beloved solo novel in 1981, written and illustrated by Chris Van Allsburg before being made into a feature length movie by TriStar Pictures in 1995. The movie since catapulted itself into a franchise which has spawned three movies and a TV show, multiple novels and video games - and more!
The material follows a mythical world known as "JUMANJI", a world filled with dangerous environments, creatures and surprises set to challenge those who dare to take on the challenge.
How do you enter that universe? Through a mysterious board game come video game cartridge, where players must put the lives of themselves, friends and family at stake for the ultimate prize of survival.
In 2002, Chris Van Allsburg wrote and illustrated a direct sequel to the 1981 novel that started it all, this time following the plot of the game's sci-fi/outer space "sibling" "ZATHURA", set in the same universe. In 2005, a film adaptation known as: Zathura: A Space Adventure follows the story of two brothers and their sister, who are taken on an intergalactic journey through a mysterious board game.
The drums have begun. Join us at Jumanji Wiki, the ultimate fansite for those who seek to find... a way to leave their world behind!
The Next Level!
In Jumanji: The Next Level, the gang is back but the game has changed. As they return to Jumanji to rescue one of their own, they discover that nothing is as they expect.
The players will have to brave parts unknown and unexplored, from the arid deserts to the snowy mountains, in order to escape the world's most dangerous game.
With returning cast members Dwayne Johnson, Kevin Hart, Jack Black, and Karen Gillan - Danny DeVito and Danny Glover are along for the ride!
Critics are calling the movie "just as good, if not better than the first", highlighting "surprises" with some "unexpected heart". What a ride audiences are in for!
Are you excited for the movie? Find out more in our dedicated article!